The "Improving Transferable Skills for Youth in Hải Phòng" Project, funded by Samsung SDS Korea, aims to equip 600 high school students and 95 teachers in Ngô Quyền District (Hải Phòng City) with information technology skillset and necessary soft skills to improve students' access, especially those from vulnerable groups, to better learning and employment opportunities.
Faced with this situation and based on actual local needs, World Vision Việt Nam will implement the Project by leveraging our network of monitoring and managing community-based activities and our long-term partnership with local authorities. This helps achieve the following two sets of results:
1) Improving the capacity of students and teachers in Information Technology, including computer programming, multimedia, digital marketing and web design.
2) Developing the ability of students and teachers to apply soft skills to improve access to quality jobs (e.g., communication skills, online safety, teamwork, problem-solving, leadership, and life skills).
The "Improving Transferable Skills for Youth in Hải Phòng" Project continues the essential and persistent contribution of World Vision Việt Nam to the general development of Hải Phòng City. Furthermore, in the direction of Việt Nam's Socio-Economic and Education Development Strategies between 2021 and 2030, the Project also helps improve Hải Phòng's quality of human resources, especially in information technology to meet the city's needs for economic and technological growth.
The "Improving Transferable Skills for Youth in Hải Phòng" Project contributes to the achievement of the Sustainable Development Goals:
Budget
USD 245,850
Donor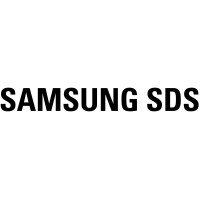 Timeline
April 2022 – October 2023
Location
Ngô Quyền District, Hải Phòng City
Direct beneficiaries
600 high school students and 95 teachers in Ngô Quyền District